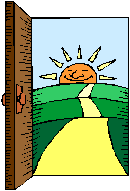 For the last 12 years I have offered a unique mixture of Hypnosis, Metaphysical Principles and EFT.  Each individual case is assessed for it's suitability as different people and problems may require different methods; no one size fits all.
In 2017, I added, The Emotion Code, and Body Code, to the mix of  therapies I offer.
Each therapy, used seperately, or together, has the ability to open the door to freedom.
To find out more about each different therapy follow the links below.
EFT Emotional Freedom Technique