The Tapping Technique EFT Can Ease Fibro Pain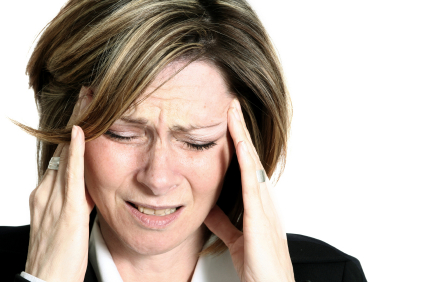 EFT Emotional Freedom Technique is an energy therapy and has been proved highly effective when used to deal with pain and depression which are both common symptoms of Fibromyalgia.
When you are in pain or depressed or both your body's energy system is completely blocked,  nothing's moving as your curl in on yourself in an attempt to control the the physical and emotional pain.  EFT for Fibromyalgia can address problems.
EFT helps with both kinds of pain.  It's dubbed Acupuncture for the emotions and the techniques we can use can have an amazing affect on all Fibromyalgia problems.  The mind body connection is an established medical fact and EFT can help to raise your level of energy to the point where your body can begin the process of healing naturally.
EFT for Fybromyalgia:
When changes happen in the mind the body automatically changes in accordance with new ways of feeling. When trauma happens it is registered withing the body as cellular memory and because the mind is habitual the pain, phobia or block perpetuates itself.  EFT can release pain, and blockages that have been held within cellular memory for many years.
Emotional Freedom Technique is:
The Tapping Technique that has been proven to relive pain in 90% of cases
A method of healing that often works where nothing else will
Easy to learn and use.  After a session or two you can use it on yourself to relieve symptoms
A way of actively programming your mind and nervous system to adopt a different attitude to your problem
Highly effective
One of the worst thing about Fibromyalgia is the despondency of knowing or believing the pain is permanent and incurable.  EFT can be used to see your situation in a different light and to feel more in control of what has seemed to be the uncontrollable.
EFT has taken the world by storm since it's conception and more and more therapists are learning it and using it alongside their regular therapies with clients.  It's so easy and so effective that those who don't know it or use it are behind the times.
Many of those who have benefited from EFT have gone on to learn the basics by attending a one day beginners workshop which gives all the grounding needed to use EFT effectively in 70% of cases on their own issues and those of family and friends.  Complex issues are best dealt with while using professional help but headaches, fears, phobias, nerves, stress and many other things can be dealt with in the moment with a basic knowledge of EFT.
EFT can even be used on crying and sick babies and pets of all sizes.  EFT is 100% safe to use; as safe as stroking a loved one's head to make them feel better.
Emotional Freedom Technique is becoming more and more recognized. You may have seen it used on TV with great success by Paul McKenna. It is used in sports psychology and taught to top sportsmen who use it to relieve stress and boost sports performance.
EFT can also be used to:
Whatever the problem is EFT Emotional Freedom Technique can alleviate the symptoms quickly and easily thereby allowing you to gain your equilibrium and be free from negative feelings like guilt, blame, anger, depression, sadness and grief to name but a few.
Unlike hypnosis EFT is highly effective by phone and EFT therapists work over the phone helping people all over the world.  Find out more about Telephone Therapy Sessions
Why not learn EFT and use it on family friends and self.  To check out the next workshops see below.
Level 1 EFT (Emotional Freedom Technique) Training…..An introduction to EFT Workshop. Suitable for people interested in self development and also those who would like to begin to train as an EFT therapist. No prior knowledge of EFT is required to attend this course.
Level 2 EFT (Emotional Freedom Technique) Training….A two day therapist's training course, which aims to take the student to a level of competency required to work with clients. This training is principally for people who would like to use EFT to work with other people. The pre-requisites for attending is a Level 1 certificate.
Level 3 EFT (Emotional Freedom Technique) Training…..An introduction to EFT Workshop. Suitable for people interested in self development and also those who would like to begin to train as an EFT therapist. No prior knowledge of EFT is required to attend this course.
Emotional Freedom Technique Mentoring/Supervision Workshop…..Workshops designed to help practitioners to develop more confidence in the art of delivery of EFT. There will be time to discuss difficult cases, to work on your own issues and those of others in the group. You'll have a chance to ask and answer questions, try out new techniques and receive feedback.
Return to Making Positive Changes Home Page
Here's what Carol J said after an EFT session in Chichester:
I was a sceptic until EFT stopped my Panic Attack within minutes.  It's amazing.  I can't thank you enough.
And Marie, an EFT telephone client from Dartford in Kent:
Hi Christine,
thank you for the session I felt so up afterwards and my whole self is feeling better.  I'm tapping through the scripts you sent me and it's making such a difference.  I can't understand why nobody's heard of this.
Thanks Janice
And Susan from County Cork in Ireland said:
Dear Christine,
"What a difference EFT is making and I did it on my husband and my dog and both worked.  I might become a therapist."  Haha. 
Susan O'Donnel